Car Hire Uganda
CAR HIRE UGANDA.
4x4 Car hire Uganda, Self drive 4x4 rentals Kampala, 4x4 Airport transfers Entebbe International Airport, Uganda 4x4 car hire, with driver car hire Kampala.
Habari Africa is an established 4x4 self drive safari operator car rental Company specializing in providing exciting 4x4 holiday tours in the East African countries of Uganda, Kenya, Rwanda, Burundi and Tanzania. Self drive 4x4s ascertain safe and easy travel to upcountry and remote areas and guarantees memorable and extra ordinary journeys for the adventurous and avid traveler. Travel to all incredible and magnificent destinations in Uganda in the comfort of your 4x4 self drive safari vehicle, get up-close and personal and immerse yourself in the culture and way of life of Ugandans.
Uganda has a total of about 20,000km National roads, of these 2,800 are city roads and these roads connect landlocked Uganda to the neighboring East African countries of Kenya, Uganda, Rwanda, Burundi and Tanzania. Of the 20,000 km National roads approximately 16,500 km comprise of earth and gravel roads while the remaining 3,500km are paved. For your ultimate self drive vacation holiday in Uganda you're advised to rent a 4x4 vehicle more so for upcountry, off terrain adventures and travel to remote areas.
Ugandarwandacarhire.com offers a wide range of  4wd  (4x4s) options including 4x4 self drive cars and with driver 4x4 car hire. When you choose to rent our vehicles with one of our Professional English speaking drivers at the wheels you just have to sit back and relax and he will drive you to all your desired destinations.
Our wide 4x4 rental fleet includes: - 4x4 Land cruiser Prado, Toyota Rav 4, Nissan Terranos, Land Rover Defender 4x4, Toyota Hiace, Toyota super customs, Nissan Elgrand- 8 passenger seater, Mazda, Toyota minibuses, 4x4 coaster vans, 4x4 minivans. These vehicles are well maintained, air conditioned, excellent ground clearance for game viewing, enough load space, have great track records, long range fuel tanks, easy to drive, have extra power for rough roads and have the most hard wearing 4x4wd.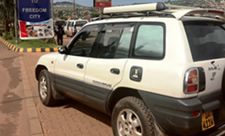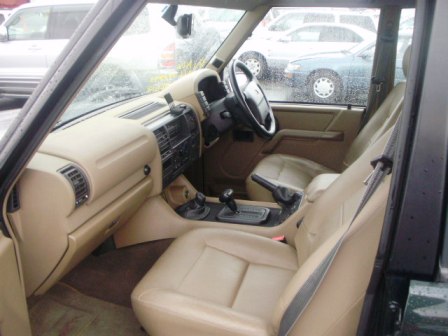 4x4 self drive car hire Kampala Uganda.
Ugandarwandacarhire.com provides a wide range of services including: - one way car rental deals, two way car hire, short term rental leases, discounted long term 4x4 car rental deals of over 90 days, low Airport transfers deals, free non obligatory online bookings, minivan car rental deals, sample tailor made itineraries, free travel guidance, self drive safaris and 24/7 back up support. Our 4x4 self drive or with driver fleet is provided on unlimited mileage basis, comprehensive insurance cover and all our vehicles are 3rd party insured. Comprehensive insurance is available at an additional cost.
We organize cross border car rental to the neighboring East African countries of Kenya, Rwanda, Burundi and Tanzania, inform us in advance so that we can work on the cross border documentation and paper work to avoid border delays. Feel free to pick up your rental from Entebbe Airport or Kampala and then drop it off in Kigali (Rwanda) or in Nairobi (Kenya). We operate and run our own fleet of 4x4 vehicles and have operational offices in Kampala and Entebbe (Uganda) and in Kigali (Rwanda).
Explore all this exciting country offers in the comfort of your self- drive 4x4. Uganda popular travel destinations include: - Kampala-an exciting and vibrant city and is the capital of Uganda, Mbale with tourist highlights such as Sipi falls and Mt.Elgon National Park. Travel to Western Uganda for your most epic trip, check out Semliki and Lake Mburo National Parks, and engage in chimpanzee tracking at Kibale forest National Park.
Hire a Nissan Patrol or a Toyota Land cruiser and travel to the amazing Bujagali falls in Jinja an outstanding destination with exciting activities such as white water rafting and kayaking. Also in the comfort of your 4x4, experience the best game viewing and game drive experience at Queen Elizabeth National park- harboring massive numbers of buffaloes, tree climbing lions and kobs.
4x4 self drive safaris Uganda.
Contact us for your cheap 4x4 rental with pick up and drop off options to and from your hotel. We can deliver your self- drive 4x4 car to your hotel or one of our professional drivers can pick you from your hotel and drive you to all places you may wish to explore. Popular hotels in Uganda include: - Kampala Serena Hotel, Speke Hotel Kampala, Kabira country club Kampala, Tourist hotel, Holiday Express Hotel, Munyonyo Common Wealth Resort and  Afrique Suites Hotel. Book your luxury or budget hotel accommodation in Uganda with us today online on Ugandarwandacarhire.com.
Camping is an ideal and perfect alternative for the ardent traveler. There are plenty of campsites in Uganda spread in various parts of the country and these range from park campsites, luxury, basic and bush campsites. Popular camping grounds include:-Rweteera safari camp site located just outside Kibale National park, Nile River camp, Bushara Island camp, Ruhija Gorilla Friends lodge and campsite and Ndegeya Sculpture park camp, Murchison Falls National park, Bird's Nest campsite, Moses camp and Kidepo valley National Park.
Book your 4x4 camping vehicle today on Ugandarwandacarhire.com. On request, we can also provide you with camping equipment at an extra fee of 10US$ per day for 2 people. Camping equipment consists of a tent, camping chairs, washing lines and pegs, plastic cups and plates, cutlery among others.
Search, compare and book your 4x4 rental online on Ugandarwandacarhire.com your trusted proficient car rental site. We provide the lowest, cheapest, efficient, reliable and most affordable 4x4s offered at the most competitive car hire quotes. We also recommend and book accommodation for our clients, provide cheap flight deals to and from all East African countries, provide 4x4 fully equipped and unequipped vehicles, camping equipment, pick you or drop you to your hotel and also offer Last minute car hire deals and book gorilla permits for our clients to Mgahinga and Bwindi National park.
Vehicles pick up and drop off in Uganda will be in Kampala and Entebbe International Airport.  Vehicle delivery to any of those two places does not attract any additional or extra charge.
Contact us on our 24/7 ever available phone numbers on +256.782.014.207 OR +256.392.897.704 OR +44790.863.9450, email This email address is being protected from spambots. You need JavaScript enabled to view it. for your instant competitive car hire quote to Uganda a country with magnificent, picturesque ever green landscapes and scenery which earns it its name of ''Pearl of Africa''.