Self Drive Tours Rwanda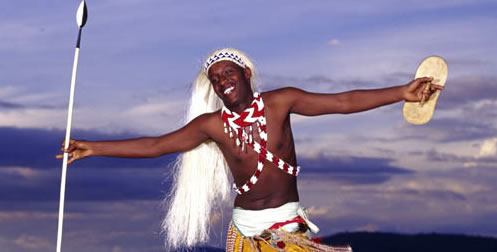 Thirteen things you can do on a self drive tour vacation to Rwanda.
1. Visit Rwanda's famous primates in Nyungwe National Park, Akagera National Park and Volcanoes National Park including Golden Monkeys, Chimpanzees, Colobus Monkeys, and Baboons to name a few.
2. Go mountain climbing at Volcanoes National Park—don't miss the 5th highest mountain in Africa—or mountain biking over Rwanda's thousand hills
3. Travel back in time at the King's Place, Nyanza
4. Enjoy a full traditional Rwandan experience including dancing, traditional crafts, archery, traditional healers, food and a taste of Rwanda's local brew at Iby' Iwacu Cultural Village in Musanze in Rwanda's Northern Province.
5. Visit Rwanda's Genocide Memorial Sites: Kigali Memorial Site; Murambi Memorial Site; Nyanza Kicukiro Memorial Site; and Ntarama Memorial Site.
6. Visit Rwanda's largest lake, Lake Kivu and its many islands and beach resort towns Rubavu and Karongi.
7. Enjoy fish dishes and a relaxing day at Lake Muhazi around 60km from Kigali.
8. Tour Kigali on the Kigali City Tour Bus and learn all there is to know about Rwanda's capital city.
9. Explore Nyungwe National Park's amazing waterfalls or orchids and butterflies.
10. Join birding safari tour to experience the diversity of Rwanda's birdlife and visit several of Rwanda's (IBA's) Important Birding areas; Nyabalongo Wetlands, Akagera National Park, Nyungwe Forest National Park, Akanyaru Wetlands, Rugezi Marsh, Volcanoes National Park and Cyamundongo Forest.
11. Go shopping for Rwandan crafts at one of the many local markets or Cooperatives throughout the country.
12. Explore one of 52 surveyed caves in Rwanda. Formed from Cenozoic volcanic rock.
13. Go canoeing, kayaking, and wind surfing on Lake Kivu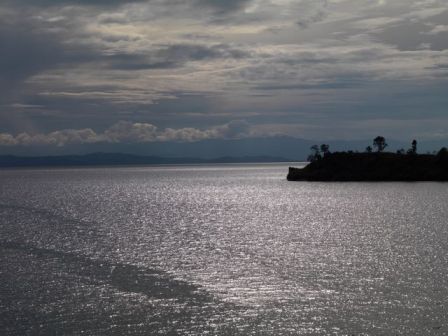 Rwanda self drive tours. organise a self drive tour through Rwanda and Uganda with us. We provide you with a self drive 4x4 car for hire, book you into your preferred accommodation Rwanda or Uganda hotels, Rwanda or Uganda safari lodge or guest house. We also assist you secure your Rwanda gorilla permits, Rwanda chimp permits, Rwanda golden monkey tracking permits etc.
Please contact us on  +256.782.014.207 OR +256.392.897.704 OR +44.790.863.9450
email:  This email address is being protected from spambots. You need JavaScript enabled to view it.